Playa de La Arena information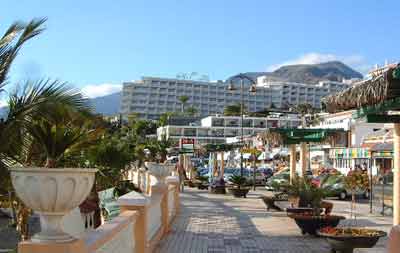 Photograph of Playa de la Arena sea front
Accommodation
The resort of Playa de la Arena is located on the south west coast of Tenerife, Canary Islands Spain. The resort has a small busy beach with the characteristic black sand of the area black sand one of the finest volcanic sand beaches in the area. Playa de las Americas is approximatly 30km to the south.
The fabulous promenade, see photo above, has a good selection of restaurants and bars. The appeal of this resort is the quieter and relaxed lifestyle and the pretty and rugged coastline.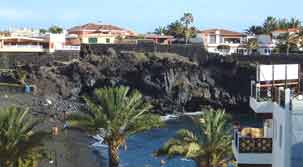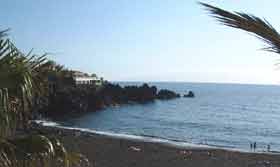 Photographs of the black sand beach in coves at Playa de la Arena
About the area
The 3 resorts of Los Gigantes, Puerto de Santiago and Playa de la Arena almost merge into each other and Los Gigantes is only 4 km from Playa de la Arena. These resorts are more suitable for holiday makers looking for a quieter holiday. They do not have the vibrant nightlife associated to Playa de las Americas 30 km to the south east. A bus service conects the 3 resorts of Los Gigantes, Puerto de Santiago and Playa de la Arena and the rest of the island of Tenerife.
Nightlife
Quite low key and relaxed
Playa de la Arena Bars and Restaurants
Virtually all Playa de la Arena Bars and Restaurants are located on the along Sea front road that backs Playa de la Arena Beach
El-Granero Bar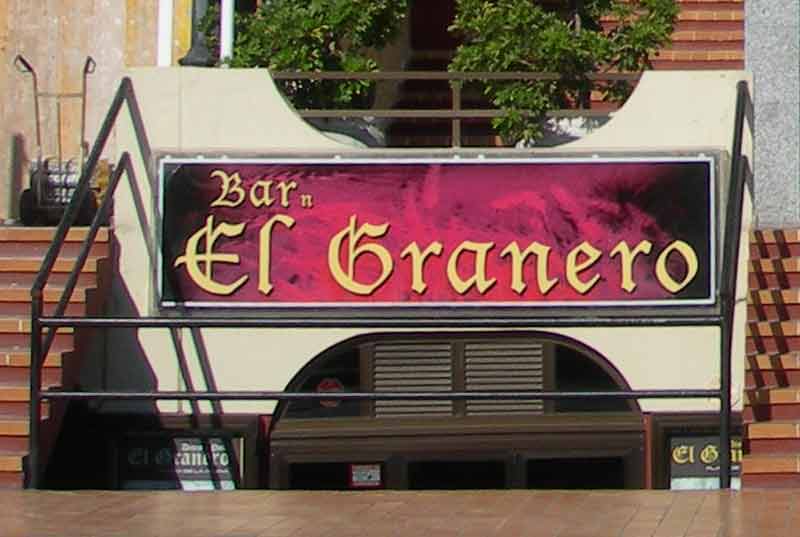 La Toscana Bar Restaurant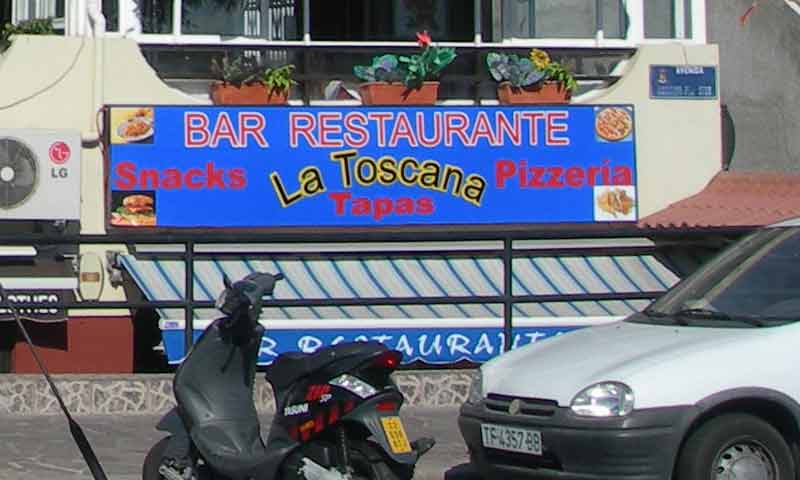 Highland Paddy Bar
The Blanny Stone
Irish Bar & Restaurant
Live Music
Live Sports
Good Entertainment
Legends Bar
Bar. English & local beers
Restaurant serving local & international cuisine

Continental Breakfasts
All day breakfasts
Afternoon teas on the terrace
Evening meals
Tapas & Snacks
Family Friendly
Pool Table

Live Music
Live Sports on large TVs
Flor del Drago Restaurant
Pancho Restaurant
in a great position virtually on the beach.
Tapas y Tapas Restaurant
Official Tourist Information Office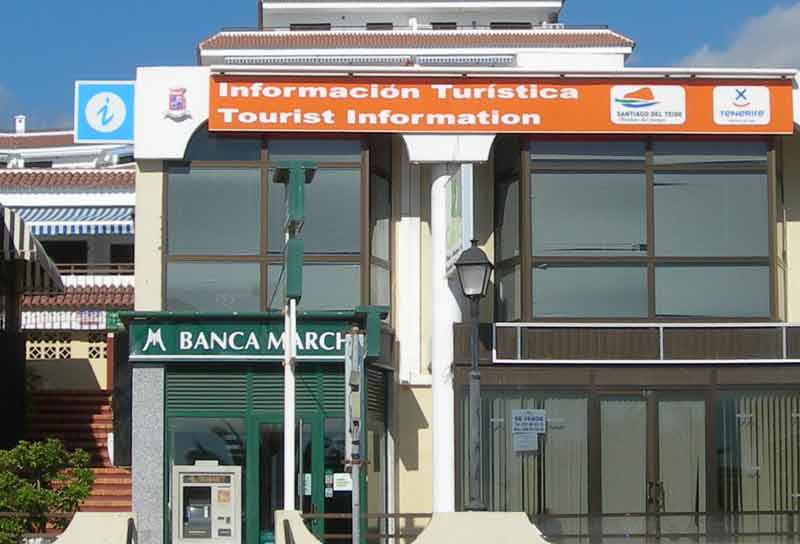 The local tourist office overlooks the beach of Playa de la Arena.
From the sea front promenade the Playa de la Arena Tourist office is located on an upper floor. Access via steps between 2 buildings
Address: Edificio Segurode Sol36 37. Tenerife. Tel:922/860 348
Playa de la Arena Beach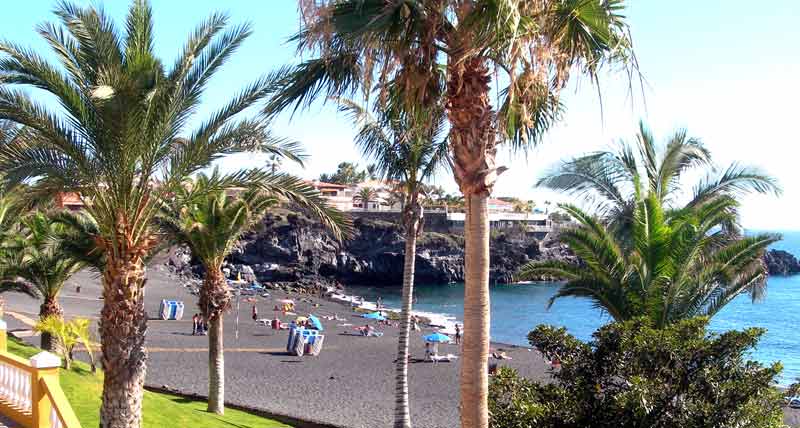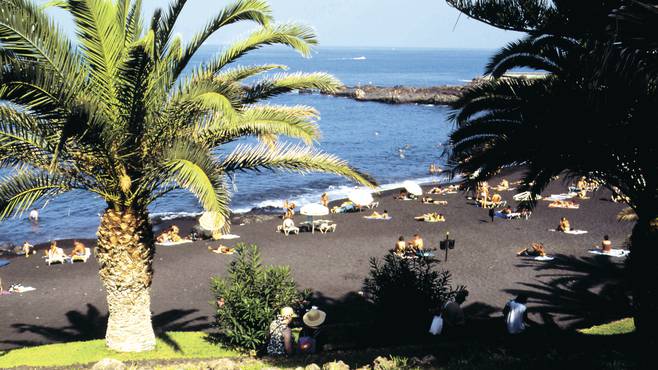 The beach is made from natural dark volcanic sand and the beach has been awarded the prestigious European blue flag for it's cleanliness
Bathing and Swimming
Do take local advice because if the waves are large they cause strong undercurrents that are dangerous. If your Accommodation does not have a pool check out El Laguillo and Oasis complexes who make a small charge for none residents to use there bathing facilities. One of them has a pool, lake island and waterfall.
Scuba Diving - Diving Atlantis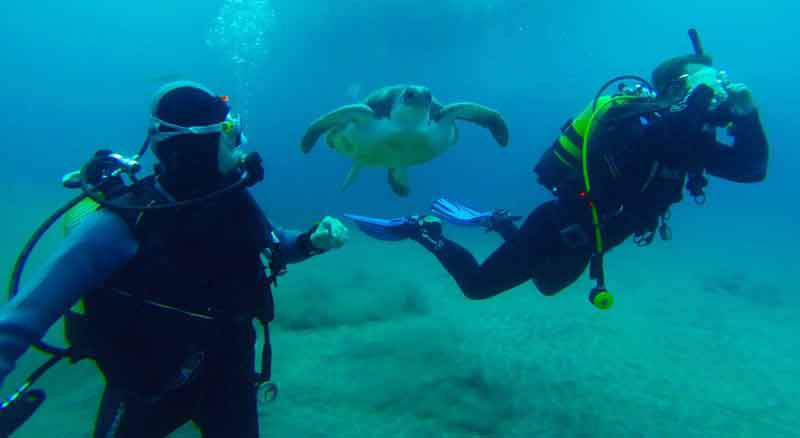 Scuba diving school
Snorkeling with turtles
Diving trips around the whole island
Diver pick up from any hotel or apartment in the south of Tenerife
Try Dives
PADI Diving Cources
Diving Packages for certified divers
Dive centre located in the Main Streat
Bars & Restaurants
Transport Buses
325 Puerto de la Cruz - Icod de Los Vinos - Acantilado de los Gigantes
462 Guia de Isora - Vale de Arriba - Acantilado de los Gigantes
477 Los Cristianos - Los Gigantes Directo I.e. Bypasses Adeje Town
493 Guia de Isora - Vale de Arriba - Acantilado de los Gigantes
This is the main bus route along the South West Coast stopping at most of the resorts, including Playa de las Americas and Los Cristianos. There are 3 buses per hour. More>> Bus Services