La Caleta rental apartments
There is currently a lack of hotels & apartments in La Caleta. The Jardin Caleta Aparthotel is the only one that the main UK tour operators and hotel booking agents use. There are more hotels & apartments in Playa del Duque area of Costa Adeje only. The closest one, the Costa Adeje Palace, is only 400 metres to the south west
Aparthotel Jardin Caleta La caleta, Costa Adeje, Tenerife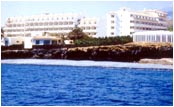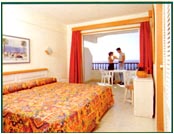 Aparthotel Jardin Caleta
La Caleta Costa Adeje 38670
The Hotel Jardin Caleta is centrally located in the small resort of La Caleta on the Costa Adeje, just 200 metres from the sandy beach and the resort centre.
Jardín Caleta offers peace and tranquillity with every amenity you could wish for. The Aphotel Jardin Caleta also includes a café bar, swimming pool, Jacuzzi, tennis court, gardens and terrace, and internet access..
All the rooms are equipped with independent lounge and sofa bed, kitchen with hob, toaster, etc. Bathroom, satellite TV, phone, safety deposit box, and terrace or balcony.
Book a Package Holiday with
Bus Stop
The following bus stop is adjecent to the Jardin Caleta making a day out in Playa de las Americas, Los Cristianos & Adeje an easy option.